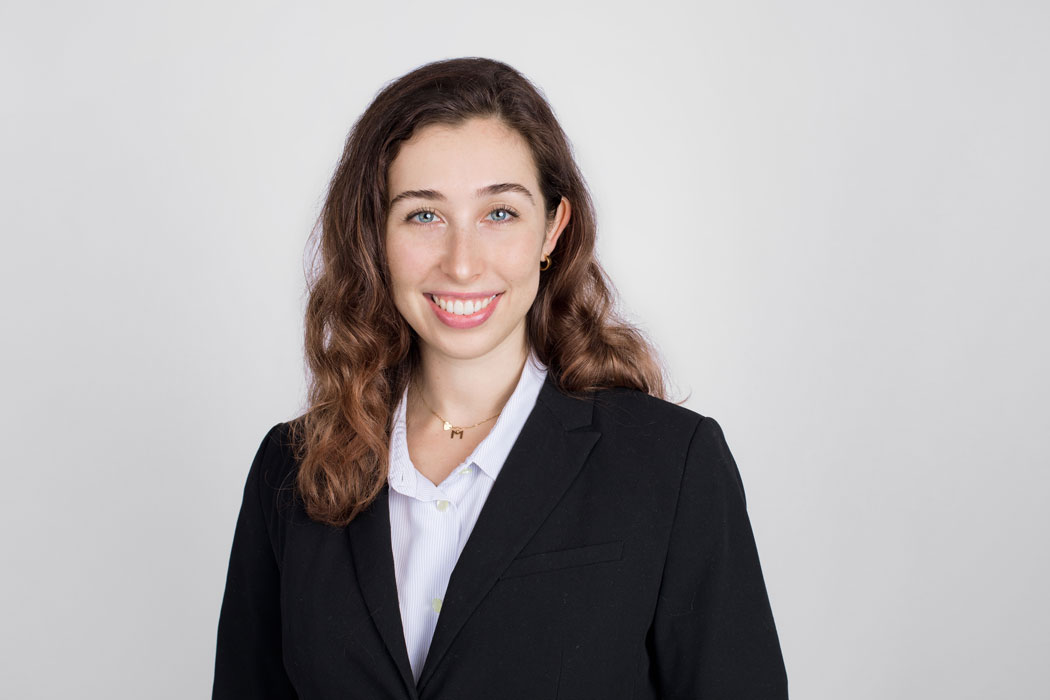 Leah obtained her Bachelor of Arts Degree with Honours [B.A. (Hons)] at the University of Guelph with a major in Criminal Justice and Public Policy
Leah went on to obtain her Juris Doctor (J.D.) from the University of Windsor Faculty of Law and was called to the bar in 2020. Throughout her time at law school, Leah volunteered with Community Legal Aid and specifically with the Family Law Clinic, advocating for individuals with varying needs and backgrounds to help them navigate the complexities of the legal system.
After law school, Leah articled at a criminal defence firm in Toronto, representing clients across the province. This experience afforded Leah valuable insight and compassion which has assisted her practice with particularly high conflict Family Law matters which may also have involvement in criminal proceedings. After articling, Leah has worked exclusively in Family Law, gaining further litigation experience at both the Ontario Court of Justice and Superior Court of Justice. Leah remains a zealous advocate for her clients regardless of whether they proceed through litigation or negotiation so as to ease the stress of family proceedings.
Outside of work Leah is an avid reader, animal lover, hockey fan and enjoys whipping up new recipes in the kitchen.

"I highly recommend this firm. I couldn't be happier with the way my case was handled by everyone involved. True professionals here who take the time to explain every detail. All my questions were answered with care and although I'm sure they have many clients I always felt like they were on top of my case. I had the best outcome, and my family is better off because of this team! Thank you, Horra Family Law!!"